All the New Final Fantasy Games Confirmed to Be in Development
The storied Final Fantasy series has a few different projects in the works, so fans of the JRPG franchise have a lot to look forward to.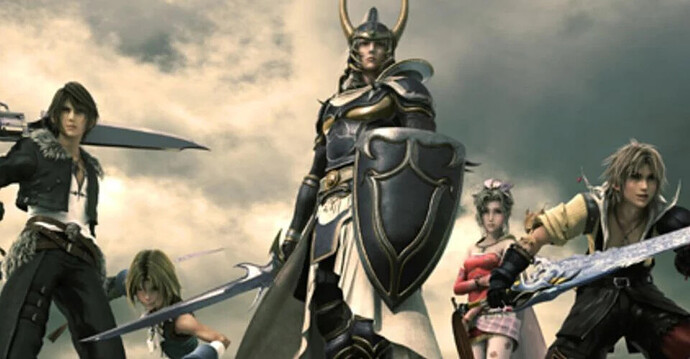 Fans of the Final Fantasy franchise have been enjoying the plethora of mainline and spin-off games for more than thirty years at this point. Luckily for those fans, it doesn't seem like the series has any intentions of slowing down any time soon. Including a newly revealed game at E3 2021, sequels, and a couple new mobile games on the way, Final Fantasy fans have a lot to look forward to over the next several years.
E3 2021 saw the announcement of Stranger of Paradise: Final Fantasy Origin. The dark reimagining of the world of the original Final Fantasy is equal parts Soulslike, and modern Final Fantasy game. The unique blend of the two traditions was the only Final Fantasy game to make a proper appearance at E3, but there are still a slew of other games in the works at Square Enix. Taking a look at each game shows off just how many options fans are going to have both on consoles and mobile.
Mobile Final Fantasy Games And The Pixel Remastered Collection
Over the years Square Enix has shown a strong commitment to its mobile presence. Nearly every classic Final Fantasy game is available on Android and iOS, soon to be released for multiple platforms via the Final Fantasy Pixel Remastered Collection. There's also a huge smattering of spin-off games including Brave Exvius and Dissidia: Opera Omnia. While mobile games aren't everyone's cup of tea, there is a lot to like in some of the mobile offerings from Final Fantasy. Square Enix looks to continue that trend with the upcoming Final Fantasy 7: The First Soldier and Ever Crisis games.
It's no secret that Square Enix has been betting heavy into fans' love of Final Fantasy 7 . Intergrade released recently, including major changes to the story of Final Fantasy 7 . Both of its announced mobile games exist within the universe of Final Fantasy 7 as well. The First Soldier is looking like an interesting departure from the series in terms of gameplay, as it is a multiplayer battle royale title. It will be interesting to see how much the game focuses on its story, given its nature as a prequel to any other Final Fantasy 7 content released thus far. Fans of Final Fantasy 7 and mobile multiplayer titles could find a lot to like later this year.
Ever Crisis is another mobile game coming that's directly tied to Final Fantasy 7. While The First Soldier is acting as a prequel, Ever Crisis is aiming to take all of the Compilation of Final Fantasy 7 content and reintroduce it in a new format. The game looks to be covering prequel content like Crisis Core; the name Ever Crisis itself had many fans wondering whether it would focus on Zack Fair completely.
The game looks to have a visual style very similar to the Dissidia mobile game but then transitions into a "battle mode" with visuals that look straight out of Final Fantasy 7 Remake. No announced date yet, but the game is apparently slated for some time next year, and is one to watch for fans who want a pocket-sized version of the Final Fantasy 7 story.
Ever Crisis will be releasing in chapters over time, starting with Crisis Core content from what's been shown so far. While fans will be glad to have The First Soldier and Intergrade to chew on for a while, many Final Fantasy fanatics are likely looking ahead to the major console releases on the horizon.
Final Fantasy's Upcoming Major Releases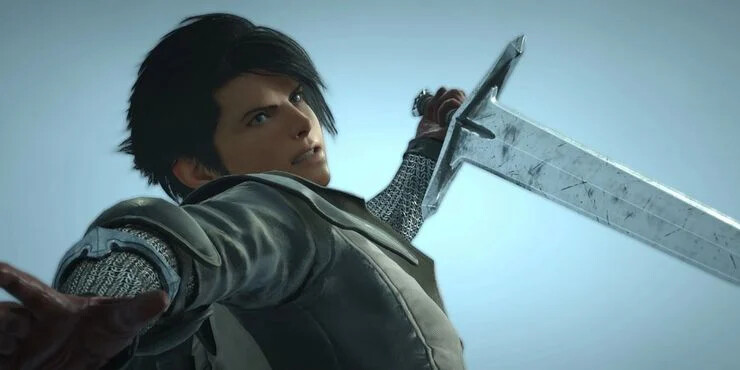 Continuing the trend from its mobile releases, Square Enix has one Final Fantasy game that's likely its most anticipated: Final Fantasy 7 Remake Part 2. While another mainline game is on the way, and will likely release first, excitement about the next part of the Final Fantasy 7 Remake project is something many fans are waiting for. After the stellar reception of Final Fantasy 7 Remake and all of the implications that Intergrade has added to the story, fans are clamoring for any new information about the next chapter in the new story of Cloud (and now Zack), and AVALANCHE.
Final Fantasy 7 Remake Part 2 doesn't have an official date as of yet, but Square Enix has assured fans that its development is progressing smoothly. Some fans were worried that the extra content created for Intergrade would cause delays for Final Fantasy 7 Remake Part 2, but it seems that the game is still well on its way. The first Final Fantasy 7 Remake, and now Intergrade, have already established many changes for the original story of Final Fantasy 7. However, after the success of the first chapter, many fans are likely excited to see where those changes lead in the future of Final Fantasy 7 Remake.
E3 2021 showed off a lot of upcoming games, but Final Fantasy 16 was notably absent. Gameplay footage was used as part of a sizzle reel about all the Square Enix games on the way, but no new information was given. As the next mainline game in the storied franchise, Final Fantasy 16 has a lot of excitement (and expectation) around the game. Final Fantasy 16 is continuing the trend of Square Enix bringing its JRPG franchises into darker territory.
The one trailer fans have received has done a lot to build hype around the game, though. The combat system seems fast-paced and a natural evolution of the combat in Final Fantasy 15, and its story seems to bring the summon creatures, called Eikons in Final Fantasy 16, to the forefront. Unfortunately, there's not yet an official release date, but the game has been confirmed as a PS5 exclusive.
Again, bringing Final Fantasy to darker atmospheres is the newly confirmed Stranger of Paradise: Final Fantasy Origin. While it has many connections to the original Final Fantasy, Stranger of Paradise looks to be a wholly new adventure featuring both new and classic characters. The game had been rumored for a while before its official announcement, so excitement about another team-up between Square Enix and Team Ninja. Members of the teams that created Dissidia, Nioh, and NieR: Automata, are all on board for Stranger of Paradise.
Stranger of Paradise definitely wears its history on its sleeve. A demo released very soon after the game's first trailer, and fans quickly got a taste of a Soulslike Final Fantasy. The game has an emphasis on fast combat, aggressive magic, and quick defense that fits the Nioh mold well. The game does show off an almost cheesy level of grimdark that is reminiscent of the first Devil May Cry, but that may end up being part of its charm. The main character Jack is obsessed with killing "Chaos." Jack makes sure players are aware of his mission throughout the trailer too.
While none of the upcoming Final Fantasy games have official release dates just yet, there's still a lot to be excited about. Stranger of Paradise and The First Soldier are set to release this year while Ever Crisis and Final Fantasy 16 are likely to come in 2022. Final Fantasy 7 Remake Part 2 is the true wild card of the group but based on Square Enix's comments, it may arrive as early as 2023.
Stranger of Paradise: Final Fantasy Origin is set to release in 2022 for PC, PS4, PS5, Xbox One, and Xbox Series X.