Originally making waves in Black Ops 4's Blackout as a Battle Royale map, Alcatraz appears to be making its return and is set to invade the Warzone as 'Rebirth Island'.
When the Season One roadmap was wheeled out originally, eagle-eyed users spotted some text that translated into Rebirth Island. Despite being a place you visit in Black Ops, Rebirth Island in this context is loosely based on the world-famous prison – Alcatraz – and is expanded to be a hotbed for battle royale activity.
We now have some potential confirmation of the incoming changes thanks to a leak that has made the rounds on Twitter.
Rebirth Island leaked
We're still a few days away from the launch of Season One of Black Ops Cold War on December 10. But Adi Source on Twitter has been able to uncover information regarding the new season's content.
The image, from data miners, shows the logo and feature image for Warzone's new map. (Image will probably be taken down by DMCA soon).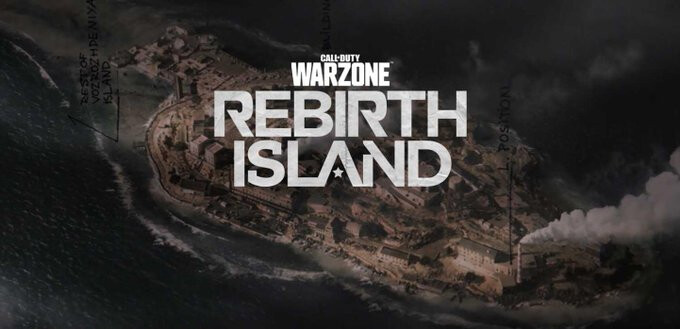 Reusing old content is certainly not an unfamiliar concept to Call of Duty fans as the series has constantly revitalized many of its previous maps and placed them in newer games e.g Nuketown.
Warzone will not be getting a seventh season and will instead continue its legacy with the forthcoming launch of its service alongside Call of Duty: Black Ops Cold War.
The rest of the content remains to be seen, but we'll update you when we find out more.
Season One is set to begin on December 10, and information on what to expect will surely be released soon. Stay tuned.