Microsoft's project "Mercury" seems to have been leaked early, hinting at a new design for the Xbox Store believed to be arriving soon for consoles.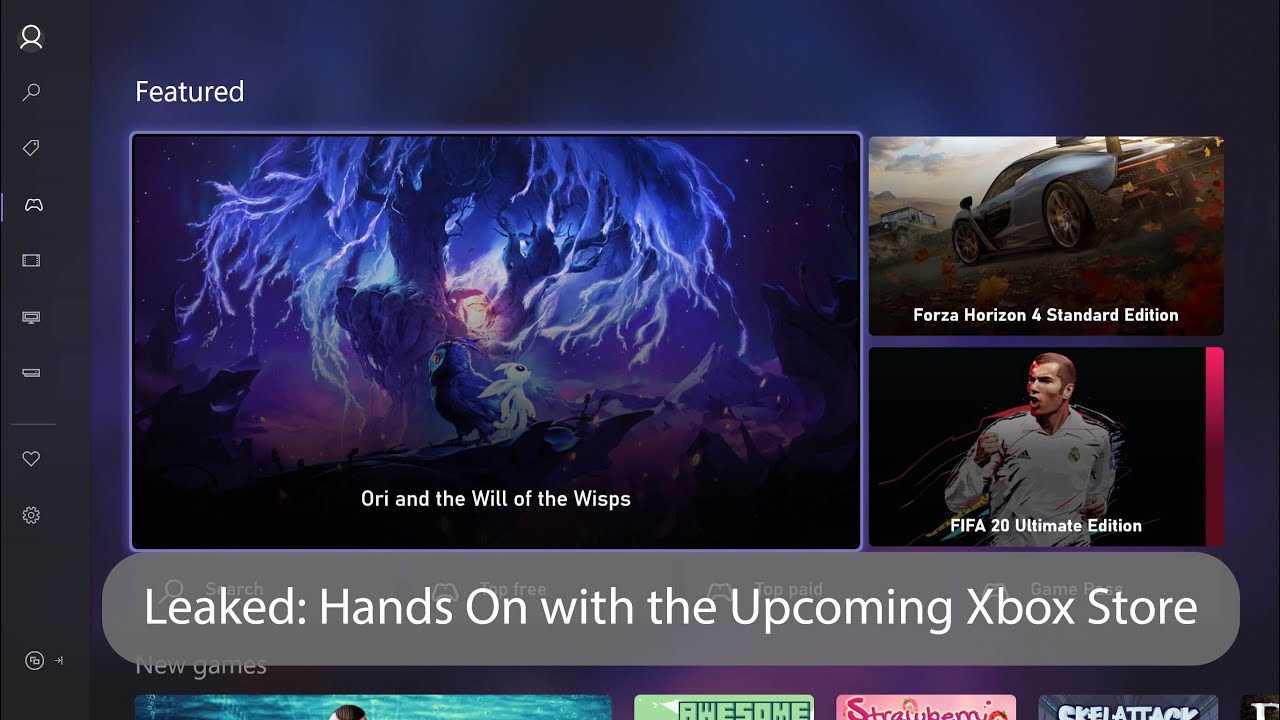 The first look at Mercury came from @wincommunity (thanks, VG247), while Brad Sams of Thurrott provided a more in-depth look with his video, embedded above. Microsoft hasn't confirmed anything yet, but these leaked previews show off what seems to be a complete redesign of the Xbox store for a smoother and more consolidated experience. The video shows the new store app as used on a PC, and it's possible Mercury could look very different if and when it arrives for the Xbox One.
Straight away, the Xbox Store looks more appealing than the current design. There's less of the grey and much more colour, with a blur to the images in the background and more rounded corners. The number of tabs on the store's main page seem to have been reduced, with larger and bolder text giving the page a cleaner look. Mercury still seems to have all of the usual functionality, with trailers, wish lists, and reviews, but displays these in a neater fashion. There also looks to be a focus on Xbox Game Pass, with a panel at the bottom right leading you straight to Xbox Game Pass games. For instance, instead of selecting a game and scrolling down from the game's trailer to a lot of info squashed into its description, you'll now be taken to a more stripped-down layout with just the important details, with Xbox Game Pass info right in front of you, showing whether it's included and how much it would be with your membership.
Microsoft hasn't shared any details on Project Mercury yet, regarding when it'll arrive or even if it's definitely happening, but these previews definitely give an idea of a much-improved Xbox Store experience. What do you think of this redesign?