Lots of people buy video games, try them briefly, and forget about them for one reason or another.
There are plenty of games that deserve a second chance, or a revisit if you gave up on them the first time.
Not every video game makes an excellent impression the first time around. But many games, especially in recent years, tend to improve greatly after their initial public launch. Updates, expansions, and even remasters can give an old video game new life.
While there are dozens of video games worth revisiting, we highlighted the three that we think should be at the top of your "second chance" list.
"Destiny 2" — Available on PlayStation 4, Xbox One, PC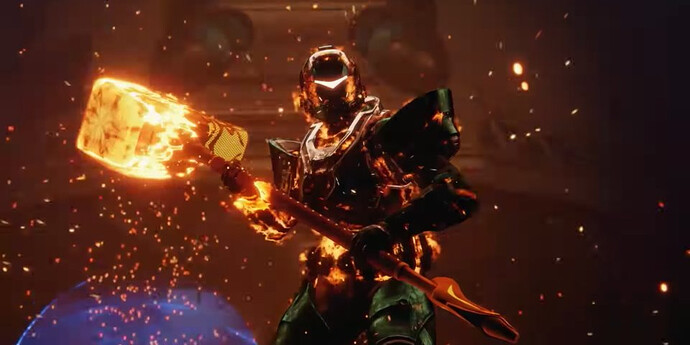 "Destiny 2" was rough at launch, to say the least. I was a big "Destiny" player even before the sequel came out, but was extremely disappointed in all of the ways "Destiny 2" had regressed: Fun systems were made less fun, the all-too-rare "exotic" items were suddenly way too easy to obtain, and the game was generally more boring than the first outing.
Like the first "Destiny" game, though, "Destiny 2" experienced a massive overhaul in the form of an expansion, which arrived in September, exactly one year after the launch of the base game. The new expansion, "Forsaken," drastically changes the way players experience "Destiny" for the better. I would even call it the best "Destiny" expansion to date.
Unfortunately, many people are missing out on all of the new goodies in "Destiny 2 Forsaken" because the 2017 launch of "Destiny 2" was so bad. But if you give "Destiny 2" a chance, you'll enjoy a really fun and addicting sci-fi shooter that feels way more rewarding than it was a year ago. If you've ever wanted to know what it would feel like to be a superhero in space, "Destiny 2" is your opportunity — but you need to get it with the "Forsaken" expansion to really enjoy everything the game has to offer.
Price : "Forsaken Legendary Collection," which includes the base game and all three expansions, costs $35 on Amazon
"The Witcher 3: Wild Hunt" — Available on PlayStation 4, Xbox One, PC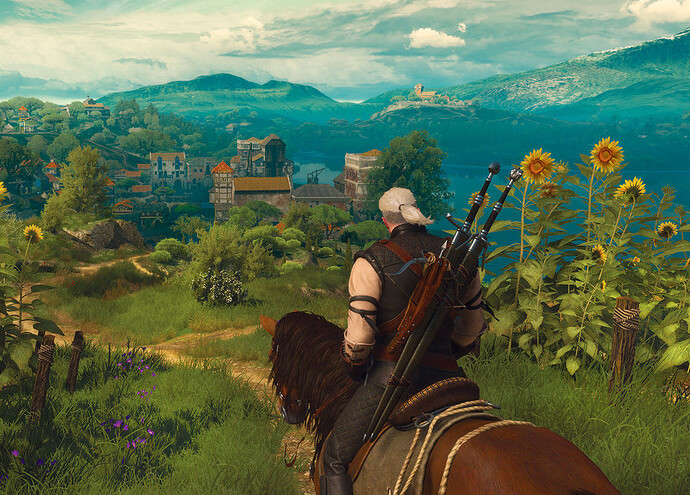 I'll admit it: The first time I tried playing "The Witcher 3: Wild Hunt," I found it overwhelming. There were too many quests to do, and too many large areas to explore. I had other games I wanted to play at the time, so I put it down and moved on.
This summer, though, I found myself looking for a new game to play, so I decided to give "The Witcher 3" another chance. I started a new game, and I was immediately enthralled.
By the time I played "The Witcher 3," the game's developers CD Projekt Red had vastly improved the game's stability, fixing numerous bugs and issues that hampered the game's performance. And the game also had two massive new expansions available for me to play, including the gorgeous "Blood and Wine" expansion, which features my favorite locale and storyline in the entire game.
"The Witcher 3" can be a magical experience. It presents you a massive, immersive fantasy world filled with monsters, magic, and memorable quests and characters. The game's looks and performance have significantly improved since launch, and if you pick it up now, you can enjoy all of the excellent expansions as soon as you're ready for them. With so much to do, "The Witcher 3" is one of the best values you can get right now in a video game.
Price : Game of the Year Edition, which includes base game and all expansions, costs $36 on Amazon
"Dark Souls Remastered" — Available on PlayStation 4, Xbox One, Nintendo Switch, PC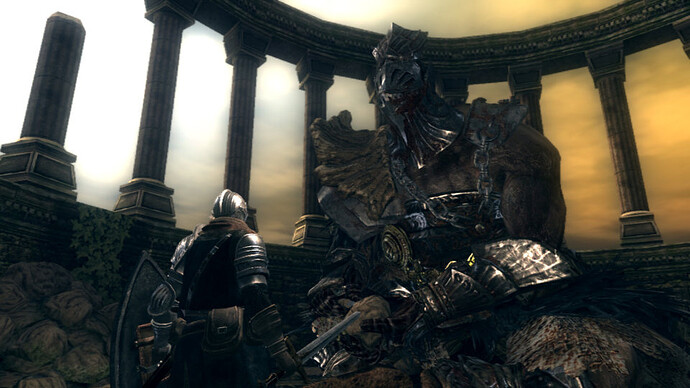 This year, fans were treated to a remastered version of the original "Dark Souls" game, which first came out in 2011 for the Xbox 360 and PlayStation 3. "Dark Souls" was notorious for being an extremely difficult game, but it also featured incredible design elements like interconnected environments and a surprisingly deep combat system.
"Dark Souls Remastered" features the original base game and all of its expansions, fully remastered for current-generation game consoles like the PlayStation 4 and Xbox One. The game also launched for the Nintendo Switch in October, so you can play "Dark Souls" on the go.
Many people may have missed "Dark Souls Remastered" because it came out around the same time as other popular games like "God of War," which was one of the most talked-about games of 2018, but with the holiday season approaching, now is the best time to revisit this challenging game.