Fox ordered a pilot for 24 without Jack Bauer. What the ACTUAL FUCK?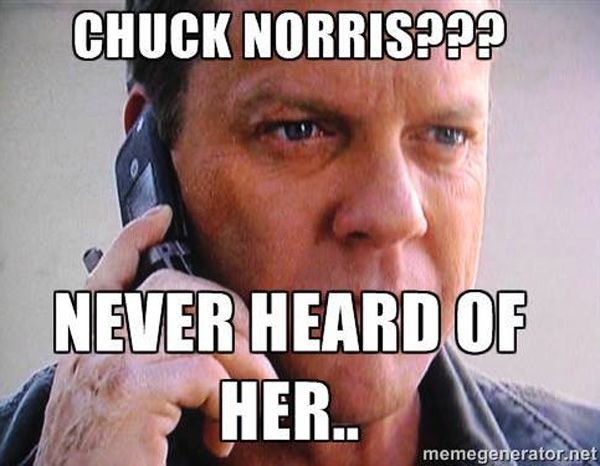 FOX looks to keep the 24 franchise alive and running with the order of a pilot for 24: Legacy - a new real-time adventure featuring an all-new cast of characters. The news was announced by FOX today at the TCA (Television Critics Association) press tour.
As the potential start of a new revamped 24 series, 24: Legacy will revolve around a military hero's return to the U.S. and the trouble that follows him back – compelling him to ask CTU for help in saving his life, and stopping what potentially could be one of the largest-scale terror attacks on American soil. Howard Gordon (Homeland, 24), Manny Coto (24) and Evan Katz (24) will serve as executive producers.
15173917RWzu5Uvy
The pilot will also retain one hour/one episode format, along with split-screens and complex interweaving storytelling that 24 fans are accustomed to. And while this is FOX attempting spin off 24 with a new hero, that doesn't mean Kiefer Sutherland's Jack Bauer couldn't appear on the series somewhere, in some capacity.
There'd been talk that FOX wanted to try out a Sutherland-free 24 for a while now, and the fact that they are only ordering a pilot, and not going straight to series, seems to indicate they want to first make sure the concept will work first.
24: Legacy will film this winter, directed by Stephen Hopkins, who was heavily involved in 24 as an ongoing director. Asked if there could be any returning characters, FOX's Dana Walden said "never say never," but none were currently planned, though there are references to characters from the past in the pilot.