When hopefuls logged into the action RPG's VIP demo, they were met with two things. The first was some truly well-paced gameplay that left fans hoping for more, but they were also met by a number of issues such as infinite loading screens, issues with friend codes, and getting stuck on the launch screen. In other words, the demo got off to a rocky start.
Due to this, BioWare's head of live service Chad Robertson directly addressed the issues, dismissing the originally thought server capacity errors. Instead, Robertson revealed that Anthem's plagued opening came as a result of three key areas: platform connections, entitlements, and infinite loads. And Robertson went on to show an apology gift that players will receive at launch because of these issues.
Although BioWare has been testing Anthem for months now, certain aspects of these issues were missed because it was not set in a real-world environment. Platform connection errors were caused by a spike in players when the demo opened up, certain entitlements like pre-order incentives created a bug that blocked some from playing the demo, and infinite loads that BioWare believed to be resolved were exacerbated due to different ISPs and home networks.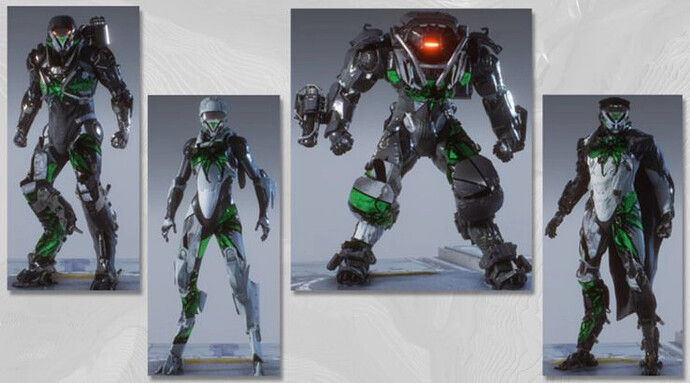 anthem apology gift
Because of these issues, VIP demo players will be receiving a new vinyl at launch (as seen above). This small gesture may very well go a long way with Anthem's community, as BioWare wants Anthem to be around for a long time. Luckily, there's still a few hours in the demo at the time of this writing, so those who were heavily plagued in the first place still have some time. For those players, we've also put together a guide on how to clear the Triple Threat barrier puzzle.
That's not to say all news concerning the VIP demo was bad, however. In fact, Anthem had over 300K concurrent viewers on Twitch on opening day, with over 100 million minutes watched — what Robertson called Fortnite-level numbers. For those on the fence about checking out the open demo or hopping on the Anthem hype train in general, we recommend checking out on hands-on preview of BioWare's action RPG.