https://gamerant.com/destiny-2-forsaken-level-cap/?utm_source=spotim&utm_medium=spotim_recirculation&spotim_referrer=recirculation&spot_im_comment_id=sp_eKdubeIZ_415553_c_i1sL1R
Destiny 2: Forsaken is looking to reinvigorate the game, and as the developers at Bungie have described it, they're trying to bring back the hobby of Destiny. With new information about the new character and Power level caps, it looks like players looking for that hobby could be on a long journey of grinding to finally hit the upper echelon of Power in Destiny 2.
According to YouTuber MesaSean, who played the latest build of Destiny 2: Forsaken and talked directly with Bungie to confirm, the character level cap in Destiny 2: Forsaken is 50 and the Power level cap is 600. That's quite a jump from the current character level cap of 30 and Power level cap of 385 in Warmind.
It is by far the largest level cap differential that players will experience since starting at level 1 at launch. Both Curse of Osiris and Warmind only raised the character level by 5 and the Power level by 30 and 50, respectively. This time, Forsaken will set 25 character levels and 215 Power levels to climb.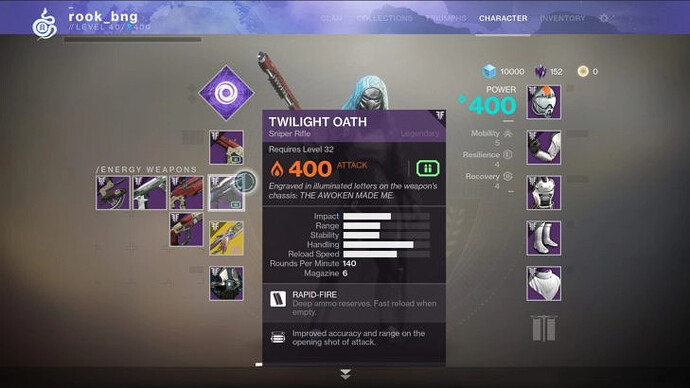 Yesterday at E3 after debuting the expansion's story trailer, game director Steve Cotton said that Bungie is looking to challenge players more than they ever have and more often. And it looks as though Bungie isn't ready to go easy on the leveling journey for players.
This all looks to be a positive step for the game, which players felt has been too easy and hasn't kept them coming back for more. Destiny 2: Forsaken will bring a number of changes that fans have been asking for including weapon slot changes, and new supers. It will also introduce a new mode called Gambit, which is a hybrid PvE and PvP mode where two teams of four battle to see who can clear an arena full of PvE enemies first while disrupting each other's progress and even invading into the enemy arena. It's all coming this September.
Destiny 2: Forsaken launches on September 4, 2018 for PC, PS4, and Xbox One.