Some Hidden news about the new raid (and old raids)…highlighted below @DestinyPlayers
Destiny 2's Warmind expansion launches in just over a week, and with the expansion comes a new raid lair: Spire of Stars. As with all new activities in Destiny 2, the new raid lair comes with some new gear, and Bungie Senior Concept Artist Ryan Gitter showed off a few weapon concepts that may be coming with the new endgame activity.
The concept art show off a fusion rifle and a sidearm that are labelled as "D2 Curse of Osiris Raid Weapons" – all of which were not added in either Leviathan or Eater of Worlds, the raid lair for Curse of Osiris. Eater of Worlds only introduced two new weapons to the loot pool, so it would make sense that the new raid lair would introduce two more weapons to round out the weapon slots for the three raids.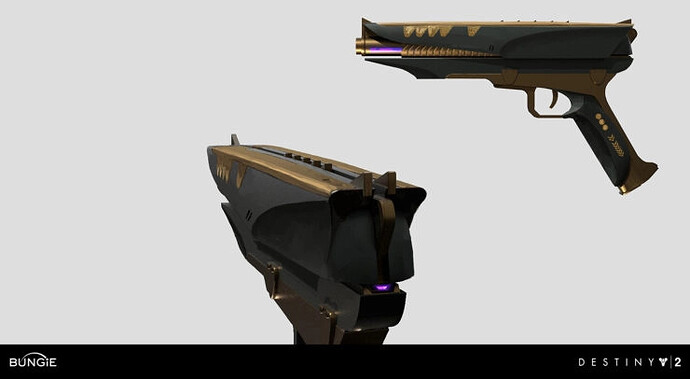 Spire of Stars was officially revealed shortly after the Warmind reveal stream, though Bungie announced that there would be a second raid lair shortly before the launch of Curse of Osiris. Fans expect that Spire of Stars will likely be a similar length to Eater of Worlds, with one new armor set to chase alongside the two weapons.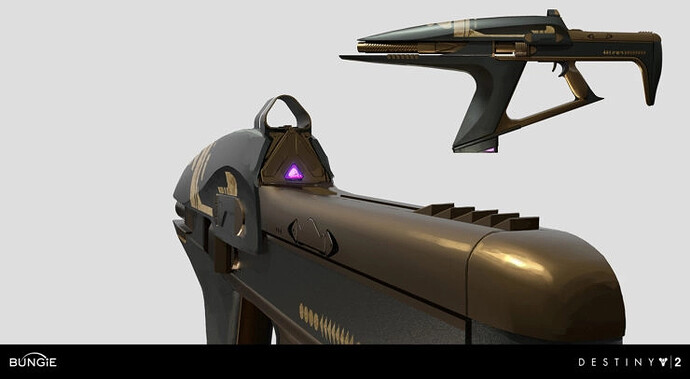 Daniel Auchenpaugh, Reward Designer for Destiny 2, confirmed via Twitter that the first two raids will have their loot pool drop higher power gear to help players get to power level 380. The new max power cap can be reached solely by playing the old raids, without even having to tackle Spire of Stars. However, the power level for the first two raids is not increasing, as that would lock non-DLC owners out of the Leviathan raid like they did when Curse of Osiris launched.
Overall, the new weapons are very sleek and well-designed. They fit well into the Leviathan's regal aesthetic, and they round out the weapon loot pool so most weapon types are covered as drops between the three raids. Hopefully, Spire of Stars will be just as exciting as Eater of Worlds, even if it only happens to add two new weapons.
Destiny 2: Warmind releases May 8, 2018 for PC, PS4, and Xbox One.
My translation…as we move up in light and to help us move up in light the first raid and the EOW raid lair will not scale in difficulty but will for our max light level (I refuse to call it power) and effectively get easier for us to grind and get good loot. So while the new raid may be unattainable for some time the old ones will still be good fun and we will have a reason to do them.