Diablo 4 release date
The Diablo 4 release date is scheduled for June 6, 2023. The game was announced on November 1, 2019, and was originally set to release in 2022.
Unfortunately, employee turnover at Blizzard resulted in the delay of Diablo IV. It's been a long time coming for Diablo fans, but the wait is almost over as the 2023 release beckons.
Diablo 4 early access & open beta
We're still several months away from the game's highly anticipated release, but luckily for fans of the franchise, a first look at Diablo 4 will be available via an open beta.
If you pre-purchase Diablo 4, you can gain access to the open beta early. For more details on the Diablo 4 open beta check out Blizzard's guide.
There will be two periods for players to test out Diablo 4 early:
Diablo 4 early access: March 17 to March 19
Diablo 4 open beta: March 24 to March 26
Diablo 4 platforms
Unlike Diablo 3, Diablo 4 will be available on PC and console on day one of the game's launch.
Diablo 4 will be available on Windows, PlayStation 4, PlayStation 5, Xbox One, and Xbox Series X/S. As you can see, not only will the game arrive on console at launch, but players on current generation and past generation consoles will be able to enjoy Diablo 4.
The development of Diablo 4 occurred simultaneously on console and PC which will allow Blizzard to offer it to a wide variety of players at launch.
Diablo 4 character classes
Five character classes have been announced for Diablo 4 so far.
The Barbarian
The Sorceress
The Rogue
The Necromancer
The Druid
Those who played Diablo 3 will recognize The Necromancer and The Barbarian classes, while the other classes featured in previous Diablo games. Luckily, players will be able to customize their character's appearance regardless of class.
It'll be up to you to select one of these character classes and forge your path in Diablo 4.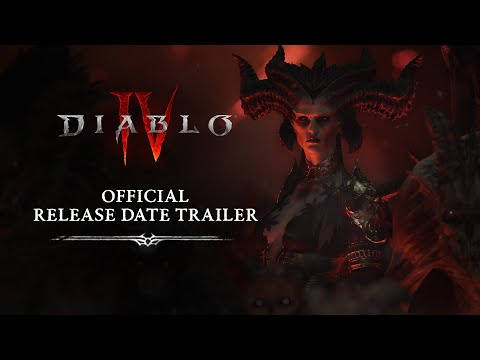 Diablo 4's release date trailer is the most in-depth look at the upcoming game yet. The cinematic trailer showcases Inarius Archangel of Heaven and Lilith who is expected to be the game's main antagonist.