This is fucking awesome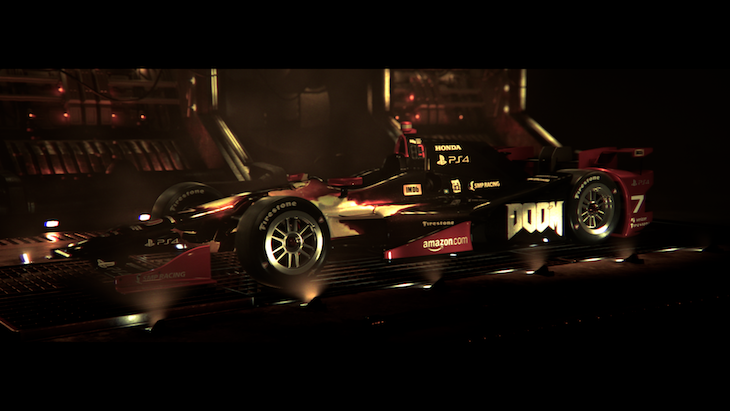 Bethesda Softworks is sponsoring a DOOM-themed car in the 100th Running of the Indianapolis 500—also known as the Indy 500.
The partnership between Bethesda and Schmidt Peterson Motorsports is a "perfect" fit, Bethesda vice president of PR and marketing Pete Hines said. "DOOM is all about pushing forward with incredible speed."
Mikhail Aleshin, a driver from Russia, will take the helm. He'll be the first driver from Russia to race in the Verizon IndyCar series.
The DOOM car will debut on May 14 at the Angie's List Grand Prix of Indianapolis—just one day after the game's launch.
"According to my son, having DOOM on Mikhail's car for the GP of Indy and the Indianapolis 500 is by far the most exciting sponsor we've ever announced," said Sam Schmidt, SPM Team Owner.
"This sport is all about speed, innovation, and technology, so gaming seems to be a natural fit," he added