While Epic usually keep updates' content under wraps, the developers confirmed that Late Game Arenas would be returning a week before the 21.50 patch.
This competitive mode takes away all of the looting and rotation from the early game, dropping players right into the chaotic endgame scenario.
Late Game Arenas has been a popular mode in the past, and we expect plenty of players to drop back into the high-octane playlist, with Late Game Arenas live right now in-game.
Four items unvaulted for Shadow of Phantasm Week
Fortnite's Shadow of Phantasm Week is here, where stealth is the name of the game. This special event will run from 9AM ET on August 30 through to 9AM on September 7.
Included in this week-long event is the unvaulting of four classic weapons, as the Suppressed Assault Rifle, Suppressed SMG, Shadow Bomb, and Shield Bubble all make their returns.
Suppressed Assault Rifles and SMGs will be available from Ground Loot and Chests, while Shadow Bombs and Shield Bubbles will also be found in Supply Drops.
Players will also have a set of special Shadow of Phantasm Week Quests to complete.
Impostors Mode Vaulted
Epic Games gives, but they also take away, and the developers have decided to vault the Impostors mode for the foreseeable future.
The Among Us-style mode let players try to figure out who the impostors were, and while the playlist has been removed, you can still build your own Impostors modes using the Prefabs and Prop Galleries in Creative Mode.
Dragon Ball item drop rate nerfed
Fortnite's Dragon Ball Power Unleashed Quests are now ended, but Epic have confirmed that the Kamehameha and Nimbus Cloud items will remain on the island.
The developers have decided to nerf the spawn rates of these items though, so expect them to be rarer on the island.
Fortnite 21.50 update bug fixes
Looking at Fortnite's Trello board of Community Issues, we can see all of the issues that are set to be fixed in the next update, which is 21.50.
Battle Royale:

Health & shield bar doesn't show correct values

Creative:

The Prop Manipulator may stop functioning after Round 1 or in-between rounds

Save the World:

Players animations appear as gliding and rotating when running
Fortnite's Rainbow Royle event has returned in 2022, and fans of the battle royale title can get their hands on some special cosmetic items, including a weapon wrap, sprays, and emote, to support the game's LGBTQIA+ community.
Fortnite's 21.50 update dropped on August 30, bringing back fan-favorite weapons in the Shadow of Phantasm Week as well as featuring Late Game Arenas once again. That's not all though.
Players who drop onto the island may notice that a giant rainbow is stretching across the map, and may also notice that the artists on the in-game radio stations have changed.
That's because Epic Games are celebrating the game's LGBTQIA+ community with the special Rainbow Royale event again in 2022, offering free cosmetics, updated radio tracks, and a unique Battle Pass for the event.
Here's how you can get your hands on a free weapon skin, emote, and four sprays with the return of Rainbow Royale.
How to claim free Rainbow Royale Fortnite cosmetics
All that Fortnite players need to do is head to the in-game Item Shop, look for the Rainbow Royale section, and claim the items. The cosmetics are all free, so you won't need to have any V-Bucks in your account to acquire them.
Plus, if you missed out on all of 2021 cosmetics, they have also returned to the Item Shop completely for free.
You'll be able to pick up the Rainbow Royale cosmetics from August 31 at 5 PM PT / 8 PM ET / 1 AM BST (September 1), but there's no word on how long they'll last yet.
Fortnite Rainbow Royale items list
Fortnite Rainbow Royale 2022 items
The Dip Emote
Every Heart Emoticon
Prismatic Keepsakes Spray
Say It Proud Lobby Track
Mazy and the Echoes Loading Screen
Rainbow Royale 2021 Loading Screen
Fortnite Rainbow Royale 2021 items
Sunshine & Rainbows Weapon Wrap
Take a'bow Emote
Four Rainbow Royale Sprays: Vibrant Heart, Vibrant Llama, Vibrant Boogie, and Vibrant Star
How to complete Fortnite Fall Fest Play Your Way Quests
At the beginning of Fortnite's Fall Fest event, you can tackle Play Your Way Quests to get your hands on free rewards. These can only be completed in the game's Creative Mode, so are all the Creative Islands for these Quests along with their respective codes. Be sure to check these out before they expire on September 6, 2022.
One Shot Gun Game: 0345-9115-1287
Eliminate three opponents without dying in One Shot Gun Game – 10k XP
Eliminate opponents in One Shot Gun Game – 10k XP
Frozst Survival: 2228-7588-2382
Reach Level 20 in Frozst Survival – 10k XP
Deal 10000 damage in 10 seconds in Frozst Survival – 10k XP
Escape the World Parkour: 6831-5416-6480
Complete three biomes in Escape the World Parkour – 10k XP
Complete Escape the World Parkour – 10k XP
GO GOATED: 3305-1551-7747
Destroy structures in GO GOATED! – 10k XP
Deal damage to opponents in GO GOATED! – 10k XP
Monster Wars: 4164-3090-6037
Spend Gold in Monster Wars – 10k XP
Outlive Monsters in Monster Wars – 10k XP
Rainbow Crossroads: 0487-8528-5944
Complete Achievements at Rainbow Crossroads (5 needed) – 10k XP
Complete Achievements at Rainbow Crossroads (10 needed) – 10k XP
Throw some paint at Rainbow Crossroads – 10k XP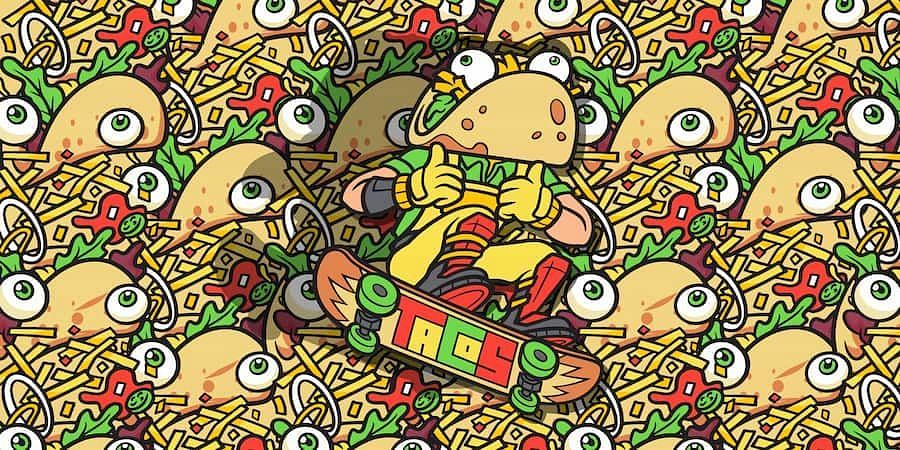 All Fortnite Fall Fest Quests and Rewards
There are four different rewards up for grabs after completing the Play Your Way Quests in the Fortnite Fall Fest event, including a brand-new wrap, as well as two new styles for the Back Board back bling.
Here are all Fortnite Fall Fest Quest rewards:
Complete one Play Your Way Quest Taco Takeoff Loading Screen
Back Board (Brite Boarder) Back Bling
Complete four Play Your Way Quests Cuddle Team Leader-themed Loading Screen
Back Board (Cuddle Kickflip) Back Bling
Complete seven Play Your Way Quests Above the Clouds Wrap
Back Board (Goofy Fin) Back Bling
Complete ten Play Your Way Quests Kaleido Crusher Pickaxe
Back Board (Llamasploded) Back Bling