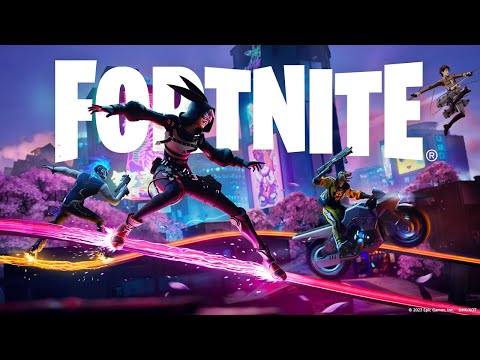 ---
Looking forward to using Attack on Titan's ODS gear.
What's new for Season 2?
https://www.fortnite.com/news/whats-new-in-fortnite-battle-royale-chapter-4-season-2-mega
New Mega city with Jet Set Radio grinding rails.
---
A look at all the Chapter 4 Season 2 Battle Pass Outfits. I'm not sure I'm feeling this pass's skins.
---
Renzo the Destroyer
The galaxy's premier doomfluencer.
Imani
Embrace the past. Create the future.
Thunder
Street warrior, sushi chef, and the coolest lizard in the Peace Syndicate.
Mystica
Fabled survivor. Luminary mind.
Stray
Adrift, but never lost.
Highwire
Chaos is a game, and she always wins.
Mizuki
The depth of the ocean. The rage of the storm.
Eren Jaeger
Later in the Season, the Outfit for anime protagonist Eren Jaeger will become available to unlock in the Battle Pass!
If we don't fight, we can't win!