Forza Motorsport 7 has been lauded since its release, but it hasn't been completely without fault. One of perhaps the greatest offenses was dealt directly to dedicated fans in the form of a change to the VIP system. Since the fifth title, VIP has granted a 2x credit bonus for all races. When Forza 7 launched, the language in the store describing the VIP membership implied this would stay the same. However, as VIP members were quick to find out, the 2x bonus came in the form of mods which could only be used a finite number of times. The store language was silently changed to reflect the truth of the matter a few days after release. Fans were understandably upset at the bait and switch and Turn 10 publicly resolved to make it right.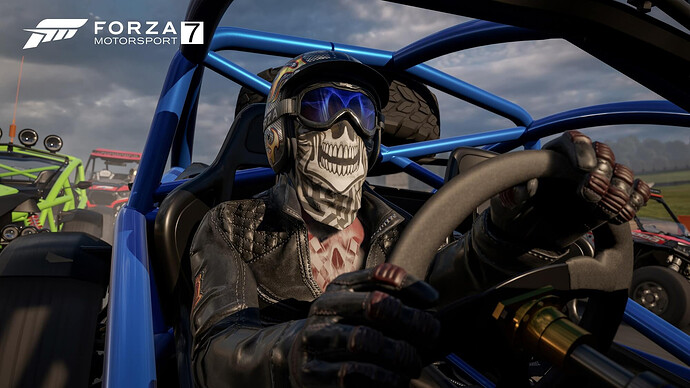 First, they promised that a patch would be released that would add a permanent 2x credit multiplier. Next, since the multiplier would not be retroactive, Turn 10 offered an olive branch by crediting all VIP members and anyone who purchased it since release a one-time injection of $1M credits and a bundle of rare Forza Edition cars. This was at the beginning of October and players could only await the 2x multiplier patch at a date described only as "soon." According to the latest patch notes, the 2x VIP credit bonus we've all grown accustomed to has gone live as of October 27th along with some minor fixes for the PC version of the game:
Today's update introduces a 2X base credit bonus after every race for Forza Motorsport 7 VIPs. In addition, this update addresses the following issues in the game:
• Fixed an issue where VIP cars and Driver Gear were unavailable offline.
• Fixed a memory leak issue where the game would become unresponsive or close unexpectedly for some PC players after upgrading cars or using the Livery Editor.
• Fixed an issue for PC players who were experiencing multiple repeated black-screen crashes at launch.
A bit of testing has revealed that the 2x credit bonus applies only to the base credit amount. Any bonuses you received such as drivatar difficulty will remain unaffected. To illustrate, one Turn 10 forum poster conducted a test on Indianapolis Brickyard Oval for 50 laps with all settings the same. His rewards before and after are as follows:
% (base) - (Drivator)+80% (Mods)+100% (FE Car)+50% (VIP) +100% (Total)-
Before Patch - 110,000 88,000 110,000 55,000 - 363,000
After Patch - 110,000 88,000 110,000 55,000 110,000 473,000
As you can see, the reality is not actually a strict 2x VIP benefits. My own personal testing has confirmed this. However, compared to what drivers were offered before, the new VIP benefits are more in line with what players have come to expect with a Forza franchise VIP membership.
The patch is live now for all versions of the game. If you're interested in VIP, Turn 10 has noted that the bonus 100% mods, $1M credits and the additional Forza Edition cars will be included with all VIP purchases until sometime near the end of November, at which point those extras will all go away for future purchasers. Anyone who currently has received any of those bonuses will keep them, so there's no rush to use your 100% bonus mods.