Discourse doesn't have signatures. Discourse has "UserCards". When you click on a users avatar their usercard will pop up showing a summary of their profile info.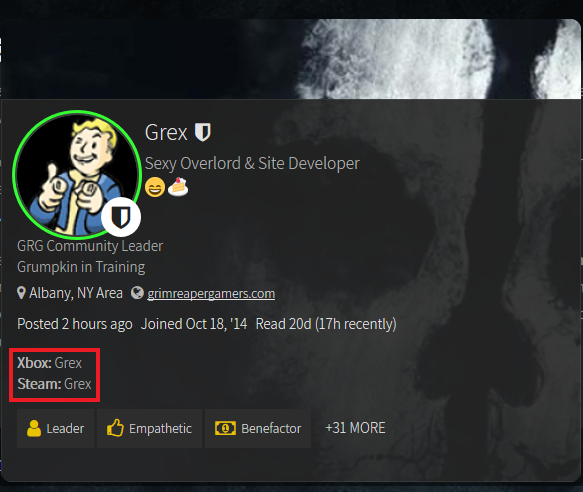 I have added gamertags to that list of summary info. Making it a lot easier for people to learn what system a user is on and what their gamertag is.
Note: Userscards only show up when on desktop. For mobile users it will take you to the users profile page. Gamertags are listed there as well
So please make sure your profile on the main site is up to date. Especially your gamertags as they will now show on the user card if filled out. Anything you update on your profile on the main site will overwrite the profile on the forums. Except for the profile background images. You can edit your background images and other forum specific preferences from your profile screen on the forums.