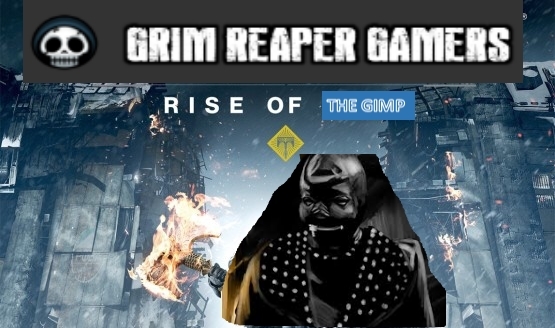 To celebrate the release of private matches, we are announcing the first GRG Destiny Tournament:
"Rise of the Gimp"
EDIT: When: Wednesday October 12th during community night. About 9pm Eastern/8 Central
Format: Round Robin. 1 match, Control on sky shock with vehicles, Light Level advantages disabled. Standard default score and time settings.
Teams (based on ELO from Destiny Tracker for approximate fairness):
If you don't like the names, send me a suggestion.
LALA'S LAYABOUTS
Lala Calamari
Zombie Swepper
Red Cherry Lips
xxReaperMANxx10
JOHNNY'S HUSTLERS
JohnnyHustler
DuvalFunk
Jtheism
AZSHORTBUS35
GREXIES SEXIES
Grex
APMech12
Al Greazy
zSSL
FUCKING TEXAS
TexasReaperCrew
Sniper_T1
AJ603
pnt
https://discourse.grimreapergamers.com/uploads/default/original/2X/8/881e4255acf23ff0d6b197b111f7c8022cc4b517.png
GRG members only
Alternates welcome - sign up below, will sub in if needed
All of the above assumes Xbox. PS4 hasn't had enough sign up (but feel free to setup one on the fly).
Alternates/Subs
Rebel xx Heart
Azlain