As promised two weeks ago, Rockstar continues their Southern San Andreas Super Sport Series updates with the addition of a new game mode for Grand Theft Auto V, or more specifically, GTA Online. There's also a new vehicle, another list of discounts, and a new time trial and premium race.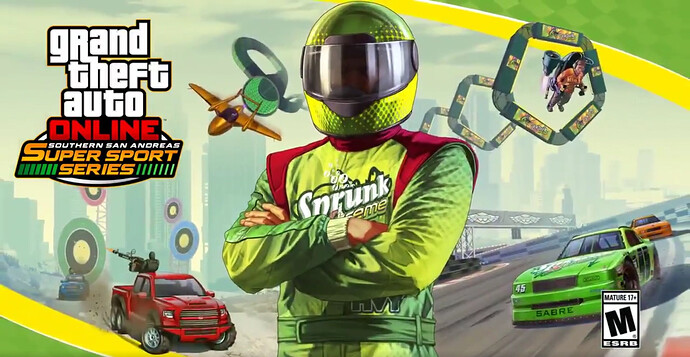 The new mode introduces Target Assault Races. Teams of two players take to the road in a variety of weaponized vehicles, including one introduced to the game with this update. The Gunner needs to destroy targets with the mounted gun. Meanwhile, the Driver needs to pull off some impressive manoeuvres to win additional points. Positioning in the top three at the end of a lap earns bonus points, as does passing through checkpoints before your opponents, but the most points are awarded for hitting the targets. At the end of each lap, the Gunner and Driver swap places. The races take place across seven tracks designed for the mode. The mode will also offer Double GTA$ and RP for a limited period.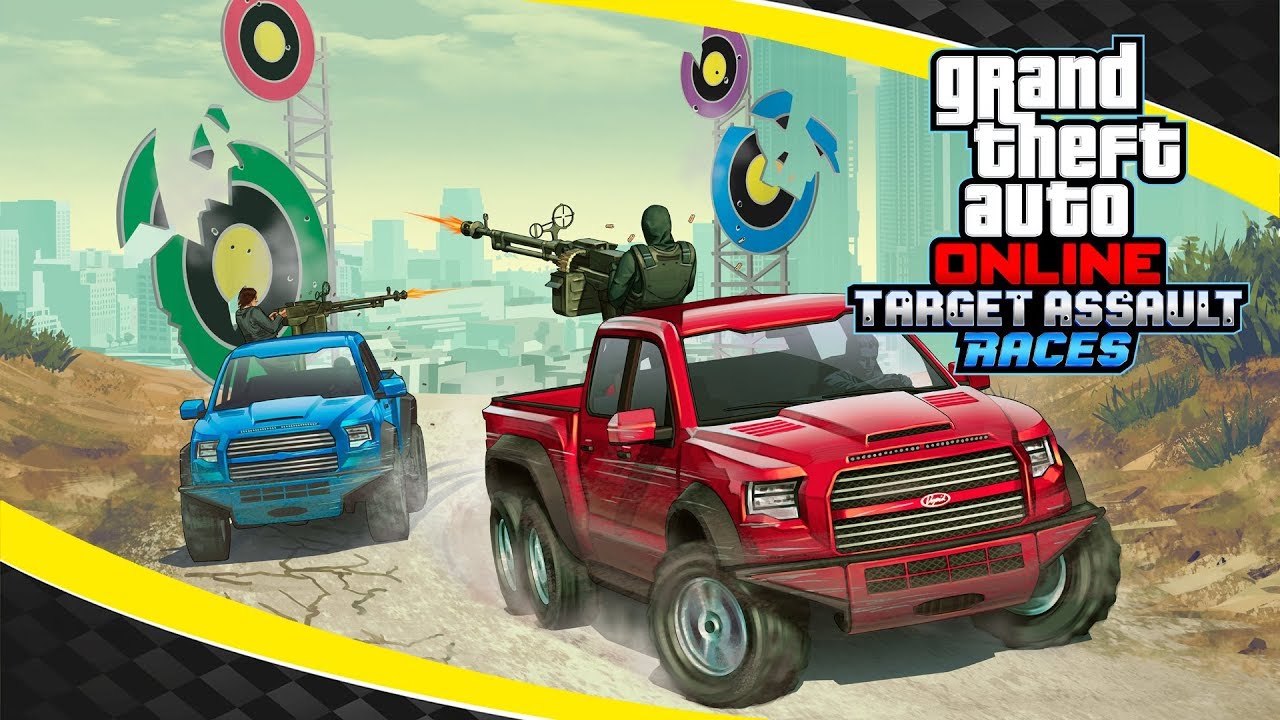 The new vehicle is the Vapid Caracara, a pickup truck with a rear-mounted minigun. The vehicle is available for purchase exclusively in Warstock Cache & Carry.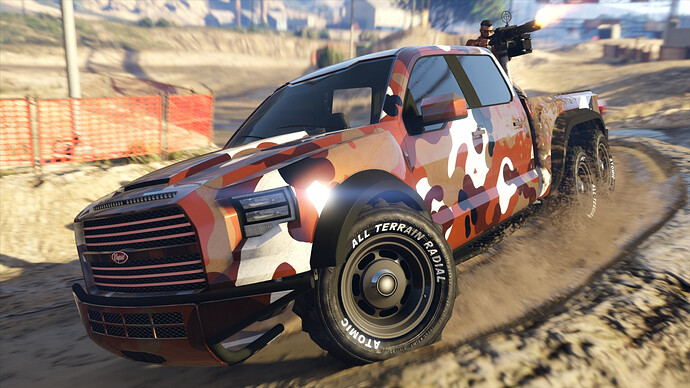 The new update also brings along a series of discounts on in-game content. The following properties, vehicles, and vehicle upgrades will be reduced in price.
PROPERTIES
Mammoth Avenger flying base of operations - 30% off
ASSAULT VEHICLES
Mammoth Avenger - 30% off
Turreted Limo – 30% off
Karin Technical Aqua – 30% off (Buy It Now & Trade Price)
Karin Technical – 30% off (Buy It Now & Trade Price)
HVY Barrage – 30% off (Buy It Now & Trade Price)
HVY Insurgent – 30% off (Buy It Now & Trade Price)
Brute Armored Boxville – 30% off (Buy It Now & Trade Price)
VEHICLE UPGRADES
Mammoth Avenger Weapon Workshop - 30% off
Mammoth Avenger Styles - 30% off
Mammoth Avenger Vehicle Workshop - 50% off
Mobile Operations Center Vehicle Workshop - 50% off
Engines – 25% off
Turbo – 25% off
Brakes – 25% off
Transmission – 25% off
Liveries – 25% off (includes Aircraft)
Vehicle Armor - 25% off (includes Aircraft)
Finally for the update, there's a new Premium Race and a new Time Trial. The former is called Lift Off and is available through the Quick Job App on the in-game phone. Alternatively, you can join the race through the yellow corona at Legion Square. Players must have a Super vehicle to be able to take part. All racers earn triple RP, while the top three racers will each earn extra GTA$. The Time Trial is called Observatory and is marked on the in-game map. After entering the purple corona and beating par time, you'll get GTA$ & RP.
More racing updates have been promised for the future months, but all of the above content and discounts are available in game right now.