The death of DC Universe really does appear to be imminent. In the last day alone, two new items have popped up indicating that the DC-only (but only like 20% of total DC content) service will be killed off. But maybe not "killed" exactly, but rather folded into HBO Max, which makes a lot more sense.
Harley Quinn seasons 1 and 2 will both be available on HBO Max in August. This joins other DC Universe exclusives making moves like Stargirl season 2 heading to the CW. Past that, DC Universe subscribers have noticed that the yearly subscription for the service is no longer available, and you can now only buy monthly. This would indicate that DC Universe will not exist at some point in the next year, and I am betting sooner, rather than later.
Again, I have said this many times. DC Universe did not fail. In fact, it's been a huge success and has created at least three very solid superhero shows in Harley Quinn, Doom Patrol and Titans, arguably the best DC (or Marvel, for that matter) shows on TV right now. Hell, these three shows alone are leagues better than anything Apple Plus or Quibi has produced, for all their hype, and according to tracking services like Parrot, they generate more social conversation and interest than most big-name rivals.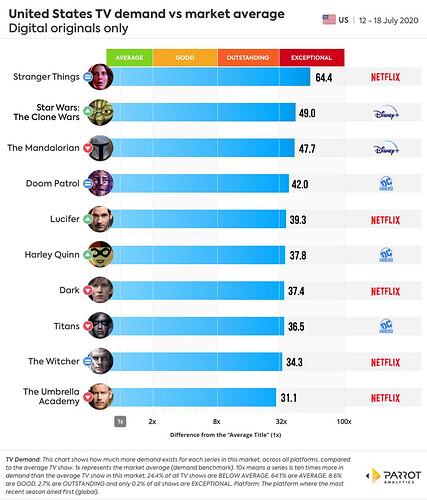 But the concept of DC Universe never really made sense in the current streaming landscape, and it always seemed like a stopgap for Warner to get a larger service off the ground, which they now have. A DC-specific service seems weird to begin with, as you don't see Disney making a Marvel-only or Star Wars-only service, they just wrap it all up in Disney Plus. But it makes even less sense when DC Universe didn't have access to pretty much any of the hundreds of episodes of Arrowverse shows, licensed elsewhere, or almost all of the DCEU movies.
I really don't think DC fans should mourn the death of DC Universe, given that it seems pretty clear its major shows will live on at HBO Max or elsewhere. Harley Quinn is one of the best shows I've seen in years, and a huge win for HBO Max if it goes there.
Harley Quinn
DC
I do understand that some are worried about the secret weapon of DC Universe, the huge collection of digitized comics that have come with the service, as it's a massive library and a great asset. My hope would be that they just get tucked into a "comics" section you can find on HBO Max, as I don't see why they wouldn't just do that, if the service does in fact fully fold in.
I would not expect DC Universe to last longer than a month or two, and I am guessing we will hear an announcement quite soon about a pending merge with Max. I hope everyone there gets to keep there jobs and all the shows live on, just under a new banner. We'll find out soon, I'm guessing.