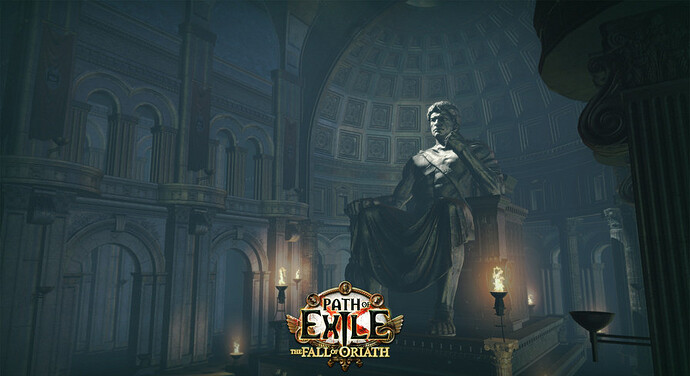 Path of Exile
is a free-to-play online action role-playing video game developed and published by Grinding Gear Games. An open beta for Microsoft Windows was released in January 2013,[1] and the game was officially released in October 2013.[2][3][4][5][6] An Xbox One version was released in August 2017.
Wikipedia
---
Just checking this game out. After playing with Albion Online's 'Board of Destiny' leveling system I was curious to see Path of Exile's system since it is 1) a Free game and 2) supposed to be a pretty expansive leveling system.
Right now I am just at the character selection screen…and so far at least just on this part, it is top notch. Voice Audio is a nice touch so far. Each class has a nice intro description that is not necessarily the cookie cutter expected description.
Will continue to post in the thread as I experience the game.