We have many many people back in D2…its the shiny penny this week. That said we have a good crew of people that could help grind argos for 3 chests worth up the +8 each not including a chance at exotics (we cleared in 10 minutes from checkpoint last week)…that said I know many people want to try out the new raid lair that drops tomorrow 5/11.
I propose this (rather than polling as its tedious and I'll end up just making a judgment call anyway) we run Argos as many times as we can and get as many GRG through tomorrow night 5/11, then on saturday (normal raid night) we look at spire of the stars and there might be a video or 2 to look at before we do it.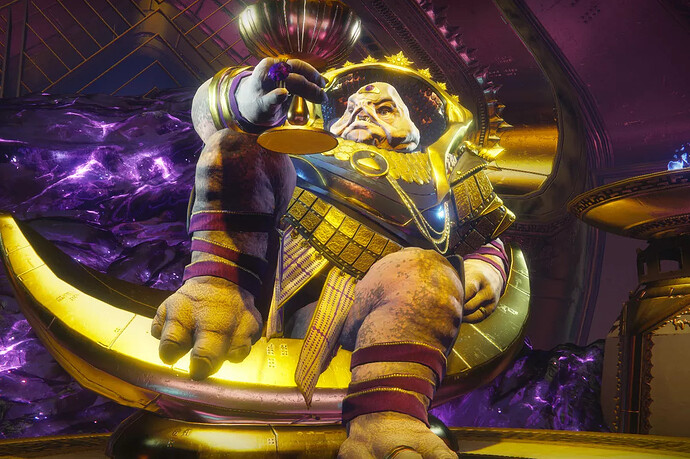 some details:
It seems that Spire of Stars will begin with a Red Legion invasion of the Leviathan, Calus' massive spaceship floating above Nessus. For those unclear of the distinction, Emperor Calus is actually the former emperor of the Cabal. The Cabal who follow him are the loyalists who stood by his side after he was removed from power and fled. It seems the Red Legion, a fierce army of Cabal warriors and the main villains of Destiny 2, are attempting to hunt Calus down once and for all.
We aren't entirely sure who the end boss will be in the Spire of Stars. However, it does sound like players will be able to meet Calus himself in the flesh, rather than a robotic replica. All will be revealed when the best fireteams race to complete Spire of Stars on May 11.