Ubisoft's newest Rainbow Six tactical shooter aims to be very different from the successful Siege formula and add a horror twist. This is all the information known about R6 Extraction, including its release date, gameplay, possible name change, and more.
The Rainbow Six division of Ubisoft has proven to be very successful since the game's first entry in 1998. The franchise built up a great following during the early 2000s and gained serious traction with the R6 Vegas games. The series recently hit new heights thanks to the unbelievable success of Rainbow Six Siege too.
But whilst Siege continues to grow from strength to strength, Ubisoft is also making another game in the franchise – Extraction. Focusing less on human threats, Rainbow Six Extraction is favoring infected, less humanlike foes.
Rainbow Six Extraction release date
Since the game's unveiling on June 6, 2019, at E3, the game has gone a bit quiet with the circumstances of the world decidedly having an impact on the game's development and direction.
During a recent investor's call discussing Ubisoft's earnings and projected line-up going forward, it was mentioned that Rainbow Six Extraction is still set for 2021. With a specific date of September 31, 2021, outed.
Ubisoft revealed during the Ubisoft Forward 2021 event during E3 on June 12, 2021, that Rainbow Six Extraction will be releasing on September 16 for PC and current and last generation consoles.
Rainbow Six Quarantine – Extraction name change
A more recent development has surfaced about the game citing possible reservations about the game's title, again, given what's been happening around the world during its development.
On June 7, 2021, it was officially announced that the game will be called Tom Clancy's Rainbow Six Extraction.
Rainbow Six Extraction gameplay
Siege's current template focuses on teams of five that battle it out to best each other over a series of hotly contested rounds.
Whereas, Extraction aims to shake things up by having teams comprised of three Operators work together to take down waves of infected enemies.
The Ubisoft Forward event during E3 2021 brought a deep dive trailer that showed the community a great deal of what they can expect when they play Rainbow Six Extraction. You can check out the official gameplay reveal for Rainbow Six Extraction below: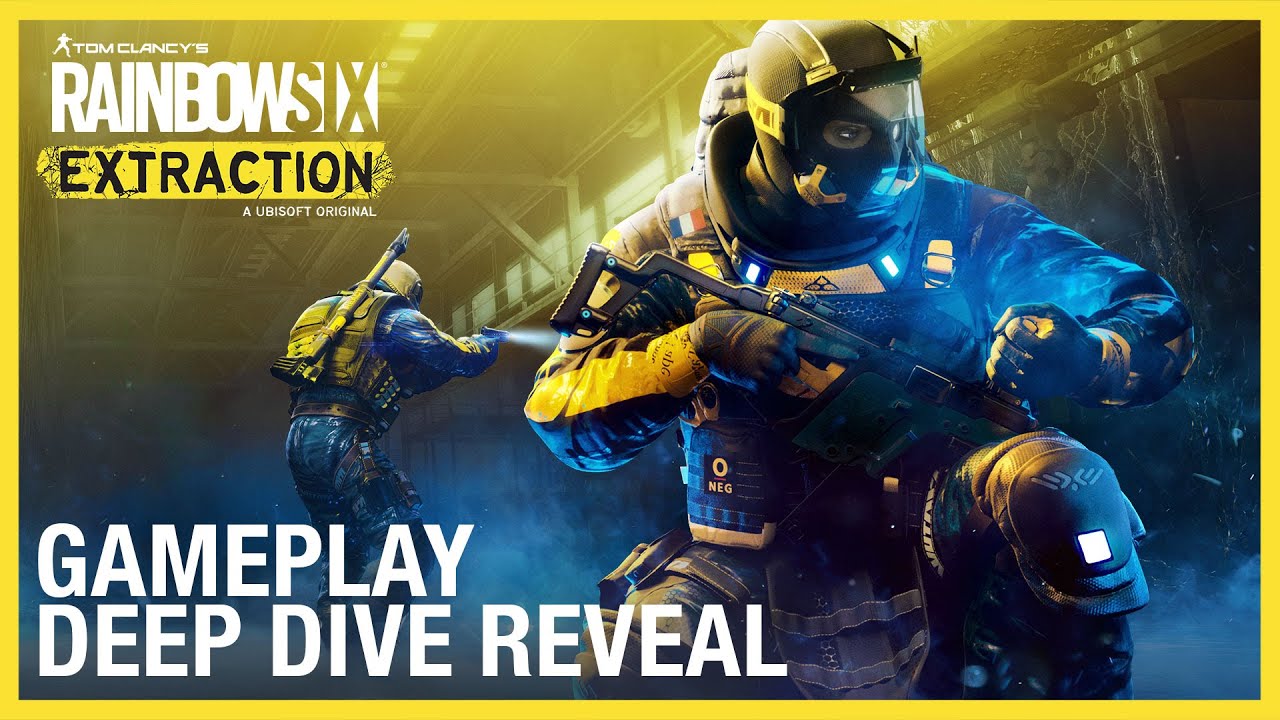 Rainbow Six Extraction trailer
Aside from the leaked gameplay, the only Ubisoft-released media to do with Rainbow Six Extraction is the original reveal trailer from E3 2019 when it was still under the Quarantine name.