A couple of strange images have appeared over on the Rockstar Games website. The pictures have naturally sent the internet into full-on speculation mode with many believing a sequel to either Bully or Grand Theft Auto V is soon to be announced.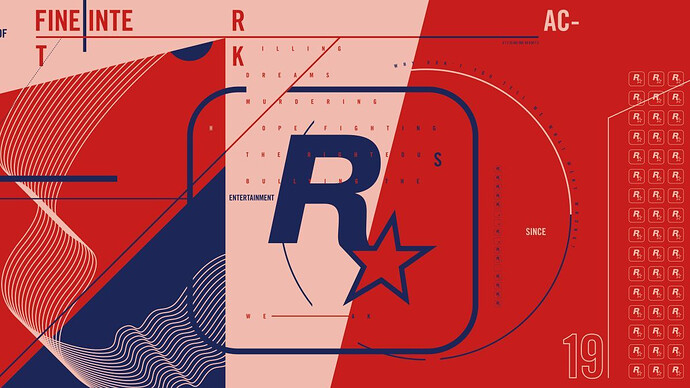 The first image shows a Rockstar logo accompanied by the text, "Killing Dreams. Murdering hope. Fighting the righteous and bullying the weak. Why don't you tell me what went wrong?" These slogans have been used before by Rockstar and have previously been found on the Rockstar website. There are also several seemingly random numbers and letters scattered across the image.
Another image of a golden android caressing the Rockstar logo has also been discovered. The artwork doesn't really fit with any of Rockstar's current or past games, and it doesn't feature any of the cryptic text like the previous picture. If you look at the fine print on the bottle of champagne, you can just make out "Rockstar Games" and "1998" the year in which the company was founded.
In the past, Rockstar has teased games like this before. With Red Dead Redemption 2, the developer tweeted out a weathered image of the Rockstar logo on a red background with absolutely no context.