EIGHT THOUSAND DOLLARS! !!!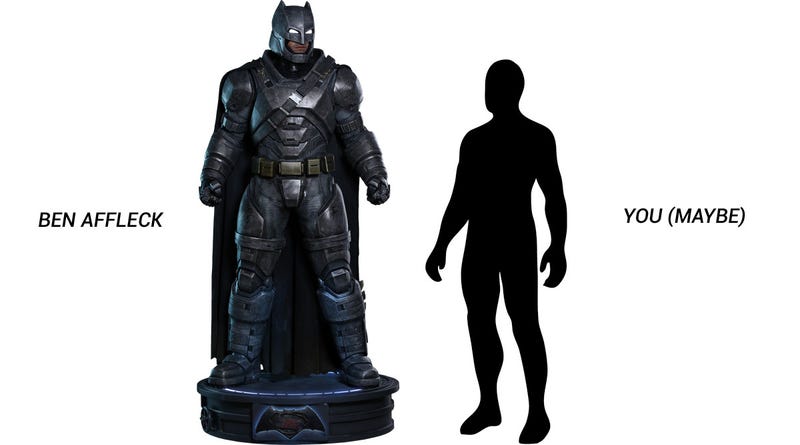 Hot Toys make some of the best 1/6 scale action figures on the planet. But with this new Batman figure (from the upcoming Batman v Superman movie), they've lost their goddamned mind.
This isn't 30cm tall. When it's attached to its base (because Hot Toys figures always come with bases) it stands 2.2m/7.2ft. Take it off the base and it still towers over most of you, at 1.95m/6.4ft.
It's not even a figure! They call it a figure, but the thing doesn't move, it just stands there, glowering with its light-up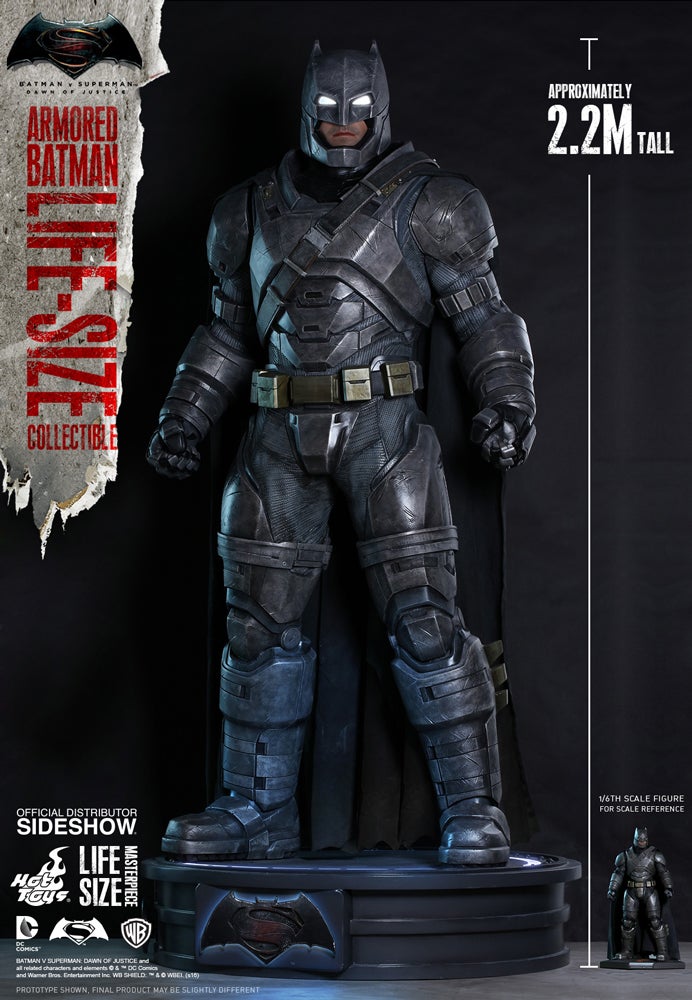 Those keen to have a 1:1 scale costumed Ben Affleck standing around in their house/office should know that it costs $7999.99. And no, that's not a typo.