The Finals will officially arrive in 2023, but the devs are yet to announce an exact date. The Steam page for the game says that the title is "coming soon," so we'll have to wait for an official release date from Embark Studios.
Those lucky enough to be selected were able to enjoy The Finals through the closed beta, which is now finished as of March 22, 2023.
How to sign up for The Finals beta
While the beta is now finished, there may be more in the future, so here was the process to sign up just in-case another one is announced.
To sign up for the beta, simply head over to The Finals' Steam page and scroll down until you see "The Finals Playtest." Select "Request Access" and await an email with information on downloading The Finals beta.
Keep in mind that this is a closed beta and not everyone will be selected. There will likely be more playtests in the future, so make sure you sign up even if you miss the first.
It's also important to note that the playtest is a PC exclusive and that you will need to have and be signed into the Steam account you wish to play The Finals beta on before requesting access.
What platforms will The Finals be available on?
Despite the beta being exclusive to PC, fortunately, The Finals will be available on PlayStation 5, Xbox Series X/S, and PC.
However, as The Finals is a next-gen game, it will not be available on PlayStation 4 or Xbox One.
The Finals gameplay details
The Finals is a free-to-play FPS with many aspects to it that allows players to play exactly the way they want. Whether they want to use guns or melee weapons, players can choose from a wide array of weaponry.
There's also an abundance of gadgets and skills that players can choose and use, from jump pads and a grapple to a healing device and a shield. The game seems to accommodate any playstyle the player wants to take up, whether that's run and gun, defense, or support, as players choose "body builds" with varying skills.
The game also has a strong emphasis on teamwork, as players will be fighting in teams to win the "combat-centered game show" which is the main driving force of The Finals.
Players will fight in "virtual arenas" that they can "alter, exploit, and even destroy" in order to "win escalating tournaments and lasting fame."
The Finals also allows players to create a "unique avatar" that can be customized with the help of sponsors and cosmetic options.
The Finals trailers
The Finals announcement teaser gave fans their first look at the FPS game back in August 2022.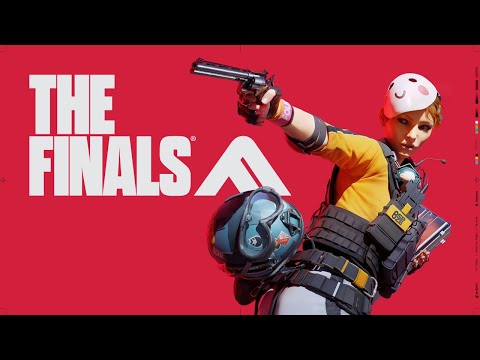 The Finals Closed Beta trailer revealed footage of the FPS, highlighting hectic, exciting gameplay from a pre-beta build of the game.