The Xbox team has now announced that the Xbox App is ready for download for iOS or Android on the Apple app store or Google Play. With the app, you can play console games on your phone or table over the network via remote play, share game clips and screenshots, and use chat and other features to "keep you connected to your gaming community."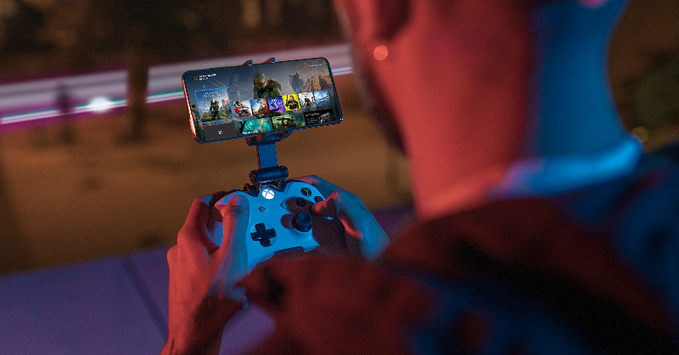 This remote play feature differs from Xbox Game Pass Cloud Gaming (previously Project xCloud), as you're playing games from your own console over the network, rather than Xbox Game Pass games on the xCloud servers. As the Xbox team points out, it's a good idea to save every now and again while using remote play, to avoid losing progress if you get disconnected from your console. Likewise, if you close the app or use your phone for something else, you have about 15 minutes before your console gives up on you and goes to sleep — but until then, you can get back on your session.
This is the first time remote play is available for iOS devices. It still looks to be a while before Xbox Game Pass Cloud Gaming comes to iOS devices too, however. The most recent reports suggest Xbox Game Pass Cloud Gaming will come to iOS in 2021 via a browser workaround. Microsoft has had difficulties with Apple and earlier this year ended testing for xCloud on iOS, saying Apple "treats gaming apps differently." Xbox head Phil Spencer confirmed Microsoft remains committed to bringing Game Pass Cloud Streaming to iOS, however, adding, "there are over three billion people who play video games today, many of them play on phones, and we're committed to bringing Game Pass to all mobile phones out there, including Apple phones." In the meantime, you can now download the new Xbox app to use remote play for iOS devices, streaming your games to your phone or tablet.