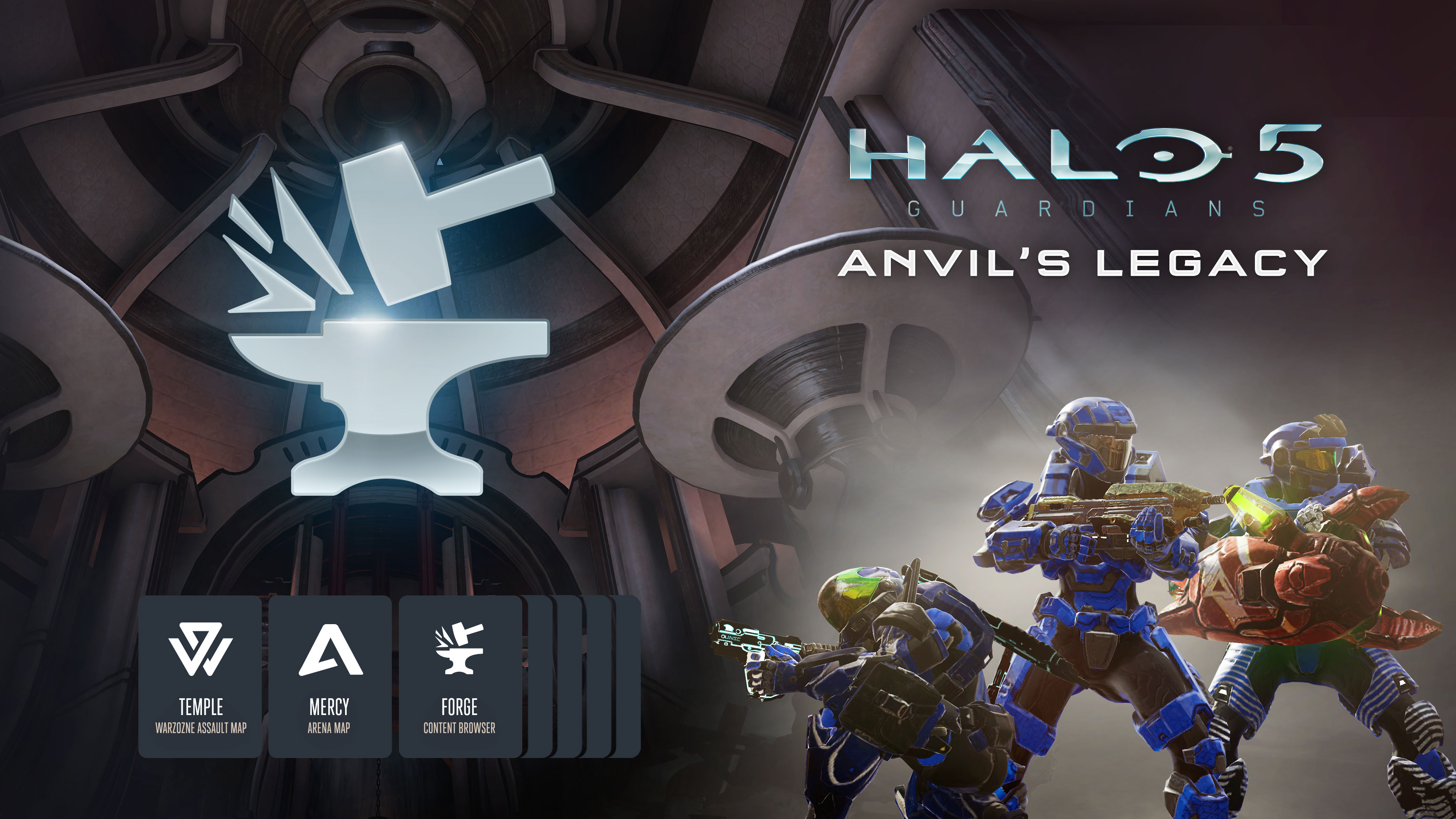 ---
The 9th free DLC from Halo will be released on September 8th and it's called Anvil's Legacy.
It will feature:
Forge Content Browser
You'll be able to search and find the latest custom Forge maps, game modes, and discover brand new Forge Object Groups
Forge Object Groups is a new feature designed to streamline the creative process by letting players save pre-fabricated object groups such as buildings, bases, and much more.
New Maps
The DLC will include a new Arena and Warzone map.
both set on the Elite homeworld of Sanghelios: Mercy and Temple. Mercy is a beautiful new Arena multiplayer playspace that combines contested corridors with a mix of open sightlines. Temple is a brand new large-scale battleground built from the ground up with Warzone Assault in mind.
New Reqs
There will be new Weapon and Armor skins, new customized weapons and attachments to collect.