Hi,
I feel like my PC is not updated as it should, although when I run the "check for updates" it tells me no updates available. I was hoping someone could possibly shed some insight on if I have a problem or not.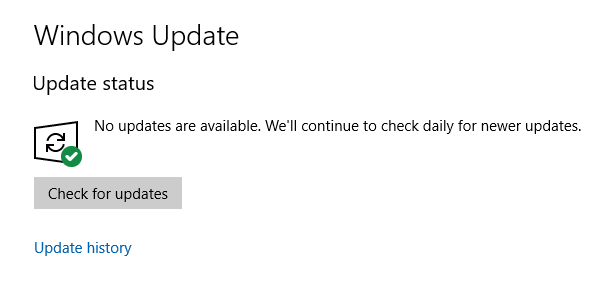 History shows last update in August? Is that right?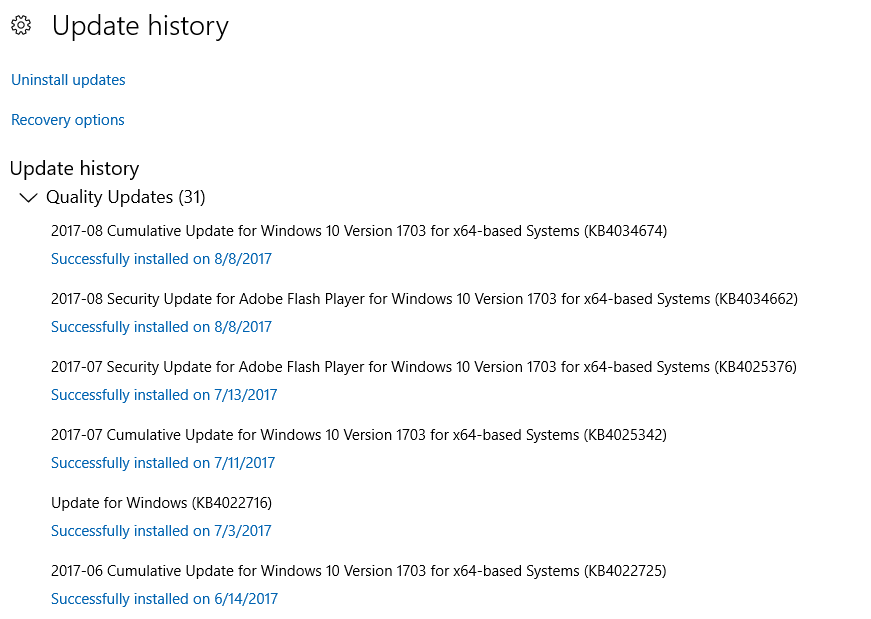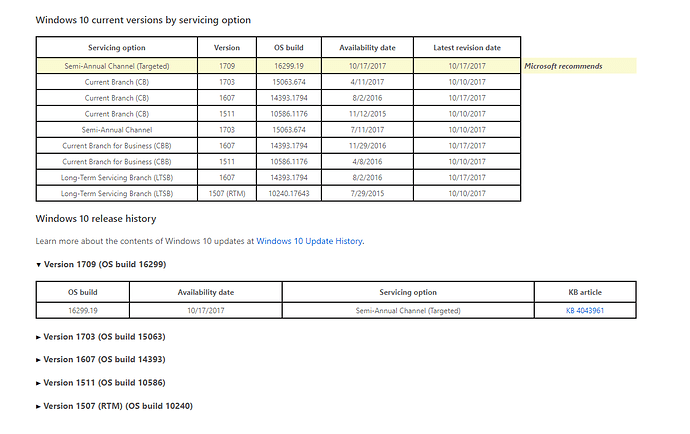 I've tried a few things thinking that the update was getting hung up somehow. I've downloaded the standalone update file and tried it a few times. It takes forever and then eventually stops.


I didn't try going into safe mode to clear update folders and whatnot. Perhaps that should be my next step.
Mind you, my PC is running fine. But I'm paranoid that I should be as up to date as possible with my OS.
Any advice from the GRG PC tech community?
Thanks all.