Microsoft's next major Xbox One software update is due to be released this spring. The appropriately titled Spring Update will include several improvements and new features, such as 1440p video output support, open tournaments, sharing controllers in Mixer, more audio options, and an updated Edge browser. Alpha Insiders may have already received this update as it started rolling out to those players yesterday, but for everybody else, more details on each of the features can be found below.
Support for 1440p Video Output
To fill the gap between Full HD and 4K displays, Microsoft has added support for 1440p resolution for games and other media. This is only available on the Xbox One X or Xbox One S.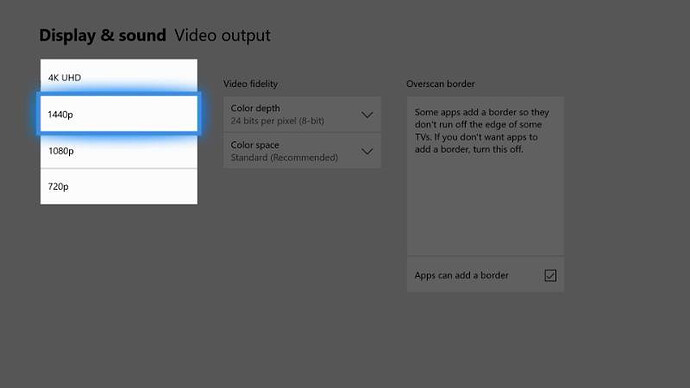 New Mixer Features
Players who stream their games through Mixer on Xbox One now have the option to share control of the game to a viewer that's watching the stream. By using the Share Controller option, the selected viewer can either take control through an on-screen gamepad or by plugging their own controller into their PC. This means that the pair can either work together to achieve the game's objective, or the viewer can just cause complete chaos.
As well as this new feature, players can now start Mixer broadcasts anywhere on the console, be it dashboard, within the game itself, or the game's splash screen. Finally, broadcasts won't stop when you switch games or exit to the console dashboard — the stream will pause instead. Viewers will see a pause screen until you start another game, and you'll see an indicator on your overlay to let you know that the stream was paused automatically.
Updated Microsoft Edge Browser
The web browser has received a facelift to make it look more modern and easier to navigate with a controller. This includes improvements to Favorites and History, tab muting, read aloud, autofill, and the ability to download or upload pictures, music, and videos. You can browse through any content that you download using the File Explorer app.
Invite Filtering for Club Owners
Microsoft has now added the ability for club administrators to filter invitation requests using a variety of criteria, such as reputation, Gamerscore, and recommendations from other club members. For example, if you want to create a club of completionists in a certain game, you can choose to only view requests from those who have more than say 900 Gamerscore in that game. The filters will remain in place until an administrator changes them. To allow for these filters, the invite requests now appear in a vertical list that includes details like Gamertag, Gamerpic, Gamerscore, club member recommendations, and reputation.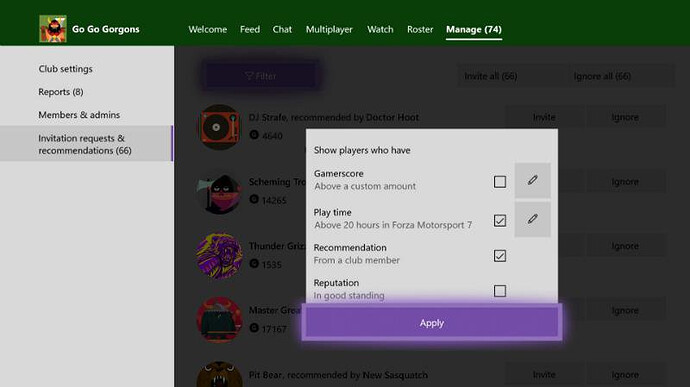 Improved Audio Balancing
Players can now balance game audio against any background music that plays while in the Guide. You can choose to prioritise the game volume against the guide volume or vice versa. The console's system sounds in Home and the Guide now also support spatial audio, meaning that surround sound systems will match what you see on screen.
Smarter Player Feeds
Club feeds can soon be sorted using "what's hot" and "top posts" options. The former option allows players to view trending content in the club feed, while the latter will showcase the most popular posts of all time. Meanwhile, you will also be able to disable comments on your feed posts in clubs, Game Hubs and across the Community. Finally, posts for broadcasts that have finished will be automatically hidden.
Open Tournaments
Players no longer need to be a member of a club to start or join a tournament — they are now available directly from Game Hubs.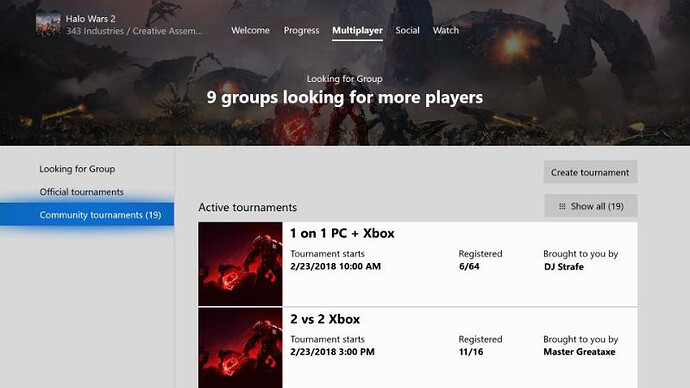 As well as the above features, Alpha Insiders get a series of bug fixes. The list also includes other issues that are known to the team, as well as possible workarounds while the team investigates:
Fixes
Installation
Fixed several issues to improve the reliability and usability of game installations, updates, and content management.


    Fixed an issue which impacted transferring content between drives.


    Enabling the download 4K updates checkbox will now cause 4K updates to show up in the Updates tab of My games & apps.


    Fixed an issue where installations interrupted due to slow network conditions could fail to automatically resume.


    Fixed an issue where a "You need to free up space" dialog was displaying too often.


    Fixed a bug where all items in the install Queue could show as "Queued" without making progress.

Profile Color
Fixed an issue which sometimes caused an incorrect Profile color to be used when powering on the console.

Known Issues
Black Screen
When resuming from connected standby (with the console in Instant-On mode), you may encounter a black screen on the TV or monitor. You can avoid this issue by powering on the console prior to powering on the TV or monitor.


Workaround 1: If stuck in this state, unplug and reinsert the HDMI cord into the back of the console, then power the TV off/on.


Workaround 2: Disable IR blasting in Settings to prevent this issue from reoccurring.

System Update
When installing a system update, you may encounter an E200 error at the last stage of the installation.


Workaround: Unplug and re-plug the power cord, then power on the console normally—the console should go through the standard start up sequence and land on the dashboard.

Pins
If Microsoft Edge was pinned prior to downloading the 1804 update, attempting to launch Microsoft Edge from the existing pin will fail.


Workaround: Delete the old Microsoft Edge pin and re-pin Microsoft Edge.

Dolby Atmos
You may notice audio drops in receivers using Dolby Atmos for Home Theater.

Netflix
If Netflix crashes when first launched, check for an app update on the Store or from My games & apps.

HBO Go
If HBO GO crashes when first launched, check for an app update on the Store or from My games & apps.

Settings
When accessing the Language & location page in Settings, it may take a long time for the page to load.

Store
When browsing Add-Ons in the Store, the Show All page may appear blank

Pi-Hole
Pi-hole users may encounter issues signing in, creating, or recovering accounts upon downloading the 1804 update. This is due to a new configuration file which is downloaded from a URL Pi-hole blocks by default.


Workaround: Add clientconfig.passport.net to the Pi-hole allowed IP address list.

Finally, Microsoft is added more experiments to the Spring update, which will only be available to a small number of Xbox Insiders so that Microsoft can collect feedback and gauge interest. This month's main feature is a dedicated tab that allows players to view all of their Games With Gold and install them with just two button presses. Last month's feature was a new collection for Xbox Game Pass in My Games and Apps, although Microsoft hasn't mentioned how successful the experiment was or whether all players will be seeing these features in the future.
Also…
A Few New Security Features Come To Xbox
Whilst online security has always been important, the rise of digital has made it increasingly so as the number of accounts with personal information and purchases continues to grow. In this latest update, Microsoft has introduced a few new features to keep the Xbox userbase safe, all from the comfort of their console. These new features should be helpful whether someone is targeted maliciously or you've just forgotten some detail while changing consoles.
Get help remembering your username
Some customers only know their Xbox Gamertag, and they have trouble remembering their Microsoft account. This becomes a problem when signing in to a new console. Previously, you'd have to call Xbox support for help with this issue. Now there's a self-help flow from the sign in screen. Just select "Forgot your account?" and follow the steps.


Remember to update your recovery options
Security info is an alternate email address or phone number that you add to your account. If you forget your password, or if someone else is trying to access your account, we send a security code to that alternate email or phone number. When you give the code back to us, we know that you're really you and we can get you back into your Microsoft account. Now on the Xbox, we'll remind you to double check your recovery options if you haven't used them for a while.

Recover your account if a malicious user may have gained access
If Microsoft has identified any suspicious activity on your account, we'll lock the account for your security. If this happens, you'll see the message "It looks like someone else might be using your account." Before, you'd have to go to another device (like your phone or computer) to solve the problem. Many people would end up calling Xbox Support. Now, we support the full recovery flow on the Xbox console. So you'll be able to change your password and review your security settings, then get back to gaming.






It's perhaps not the most exciting news, but it's always reassuring to know that Microsoft is trying their best to make sure our personal information remains safe.