Fuck I knew I forgot to do something I was gonna post this up last friday but forgot
HA! I get all the website glory and fame!
Alright Reapers…the midnight hour is soon to come. And the release of SNOW*RUNNER will be upon us.
So who is getting it and what platform have you decided?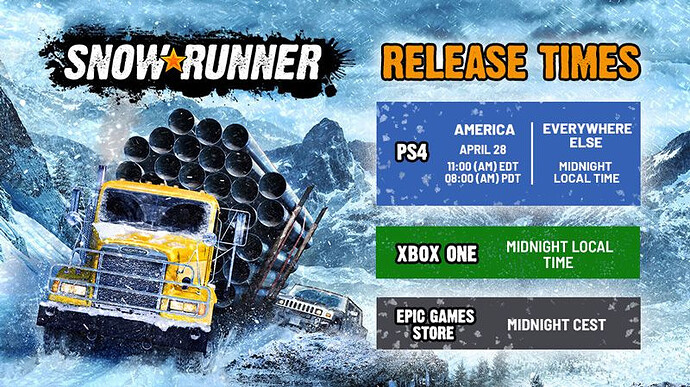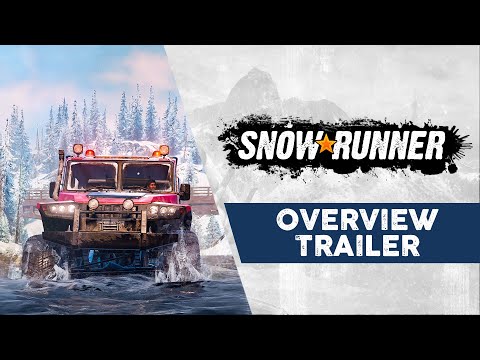 I got it pre-ordered on PC(Epic Games Store) - Releases on PC at 6pm EST…2hrs from now!!!
I've got it pre-ordered on Xbox Live. Just finished the last of the challenges on Mudrunner. I have 3 stars in all of the challenges and have completed each map on casual and hardcore. I am ready to freeze my balls off.
I'll be on xbox with bjorn
I just got the premium edition installed on Xbox and got to the first garage. I'm making a mess so far.

Making messes is what GRG do best!
Also welcome to the forums!
Yeah last night was a blast
It's funny, There is a gas station near my apartment window and I can hear a gas truck trying to navigate the tight turns of a narrow curved alleyway. Now I get an idea of what he's going through. I've never really pulled a trailer so I'm noticing that it does not handle how I would expect especially when backing up.
I've opened up all the watchtowers on the first map. I still have no idea the best way to go about doing the tasks and contracts, etc.
Any of you SnowRunners fans of Death Stranding? I loved it.
I started with clearing the road ways and building the bridges. Then just pick and choose the ones that you think you can accomplish. Some of the missions recommend certain equipment like an off-road truck or a crane. If it says you need a crane then you will need a crane however some players have been able to complete a mission without using an off-road truck when it was recommended.
If you see me online feel free to jump into the party chat or send me an invite! There are a few of us that have been playing each evening and any would be glad to help you on your map or invite you to theirs. Only the host keeps mission progression for their map however all the players keep experience and money whenever a mission is completed so it is a great way to level up and get some cash.
Some of you may know I had a contract glitch on me. I was trying to complete the Dyson Diesel Pipe Dream contract and tipped the fuel trailer. I tried to Restart the mission and the restart failed saying there was something blocking the vehicle spawn. I put the mission aside and completed other contracts and tasks and would try to restart the mission at various times. I posted in the Focus Home Interactive forums and got a reply to just complete the mission and it will clear, so I gave it a shot.
IT WORKED! I completed the Pipe Dream contract!
I delivered Bricks x2 and Metal Planks x1 to the Factory then hauled up the Fuel Trailer and it gave me my sweet sweet completion, and coin.
So I've damn near cleared the map and to those who dont like the garage function are gonna love the 3rd and 4th maps that have no garages so you have to drive everywhere plot all courses and actions and I've even set up refill and maintenance points because going back to the garage is a massive pain in the ass