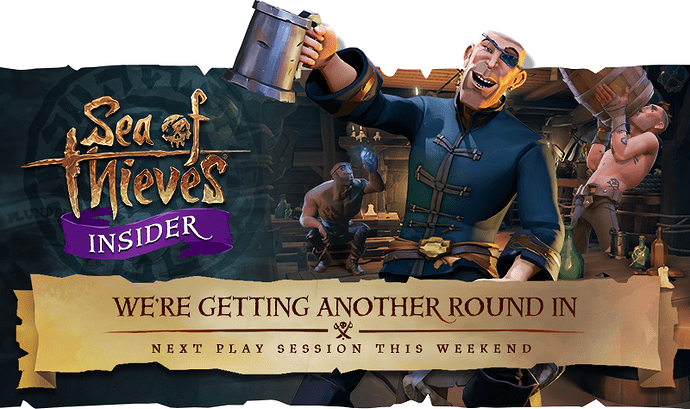 Hey Insiders!
Thanks to you, our passionate fans, our first Technical Alpha in December was a huge success! We received loads of feedback from our players, and learnt a great deal. So we've decided to add another play session and invite 5,000 more people!
As before, we'll be sending invitations out by email tomorrow, and opening the servers this weekend. If you're one of the chosen players, you'll also get access to the exclusive and hidden Technical Alpha section of the forum and Xbox Live Club, plus automatic access to all future play sessions! That means those of you who were invited last time can join in with this weekend's shenanigans.
That's all for now, but keep an eye on your inbox!
The Sea of Thieves Team
Hoping to get lucky and get in the alpha.